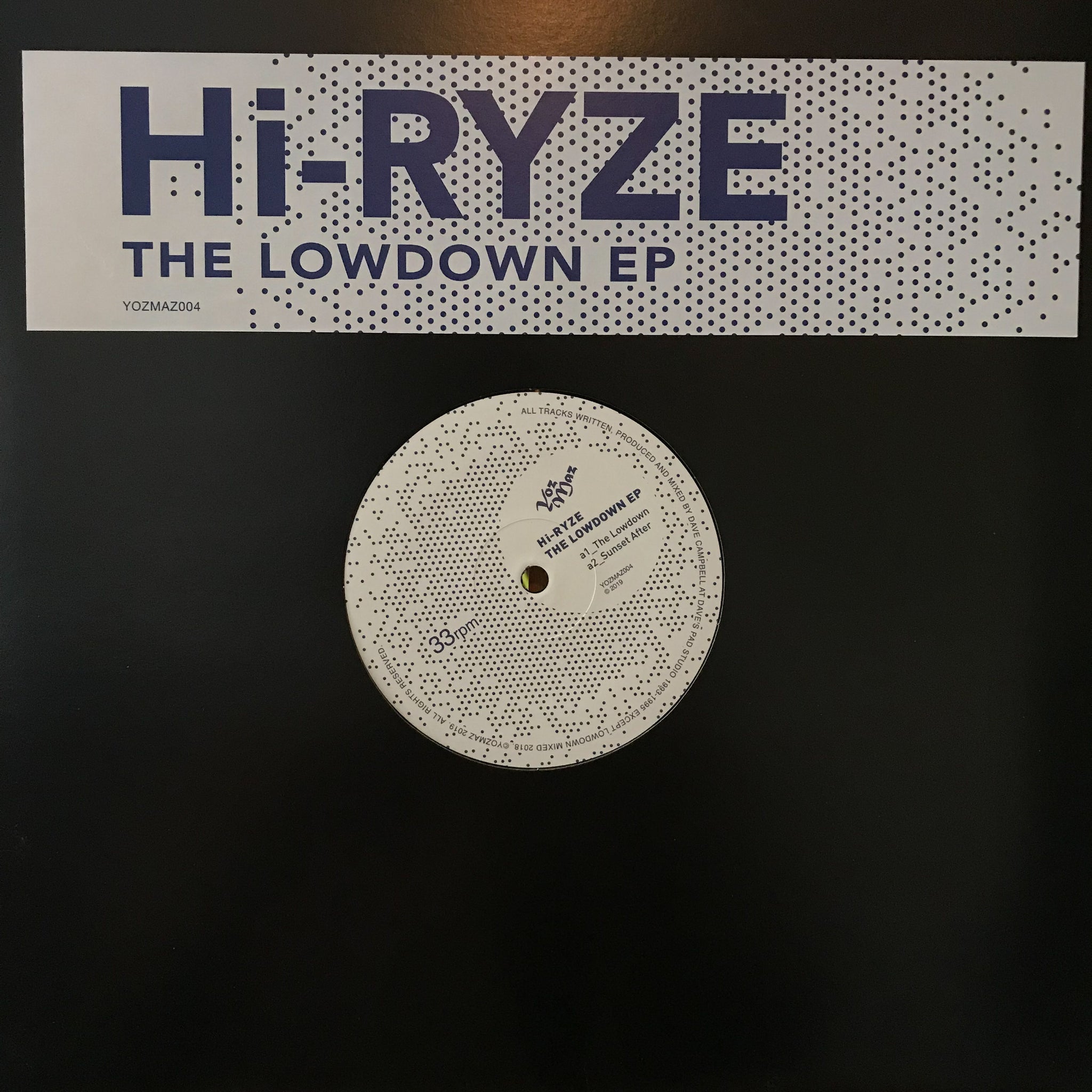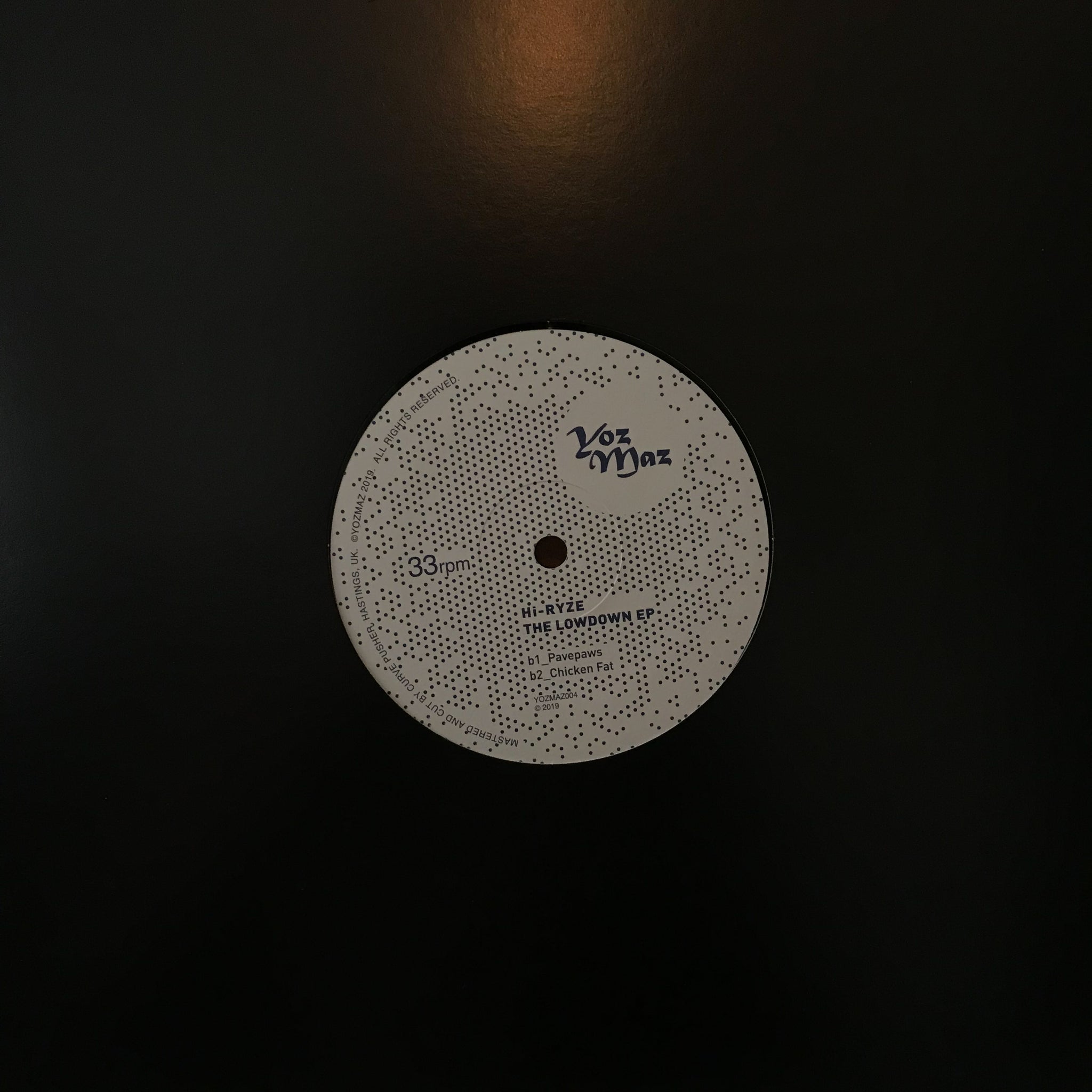 Hi-Ryze ‎– The Lowdown EP
Media: M
Cover: M
Exciting new release from our friend Dave Campbell on Yozmaz Records. Back To The Future. 
This 4 tracker brings previously unheard tunes from the 1990s:
- Track a1 The Lowdown, a popping string and baseline stormer, resurrected and remixed in 2019.
- Track a2 Sunset After was recorded in 1993 and mixed down onto cassette as a rough demo. This recording has some special magic worth sharing. It has been given a modern mastering treatment in 2019.
- Track b1 Pavepaws was retrieved from the vault, recorded and mixed in 1995.
- Track b2 Chicken Fat is a crazy stomper made in 1993!

All tracks written, produced and mixed by Dave Campbell.