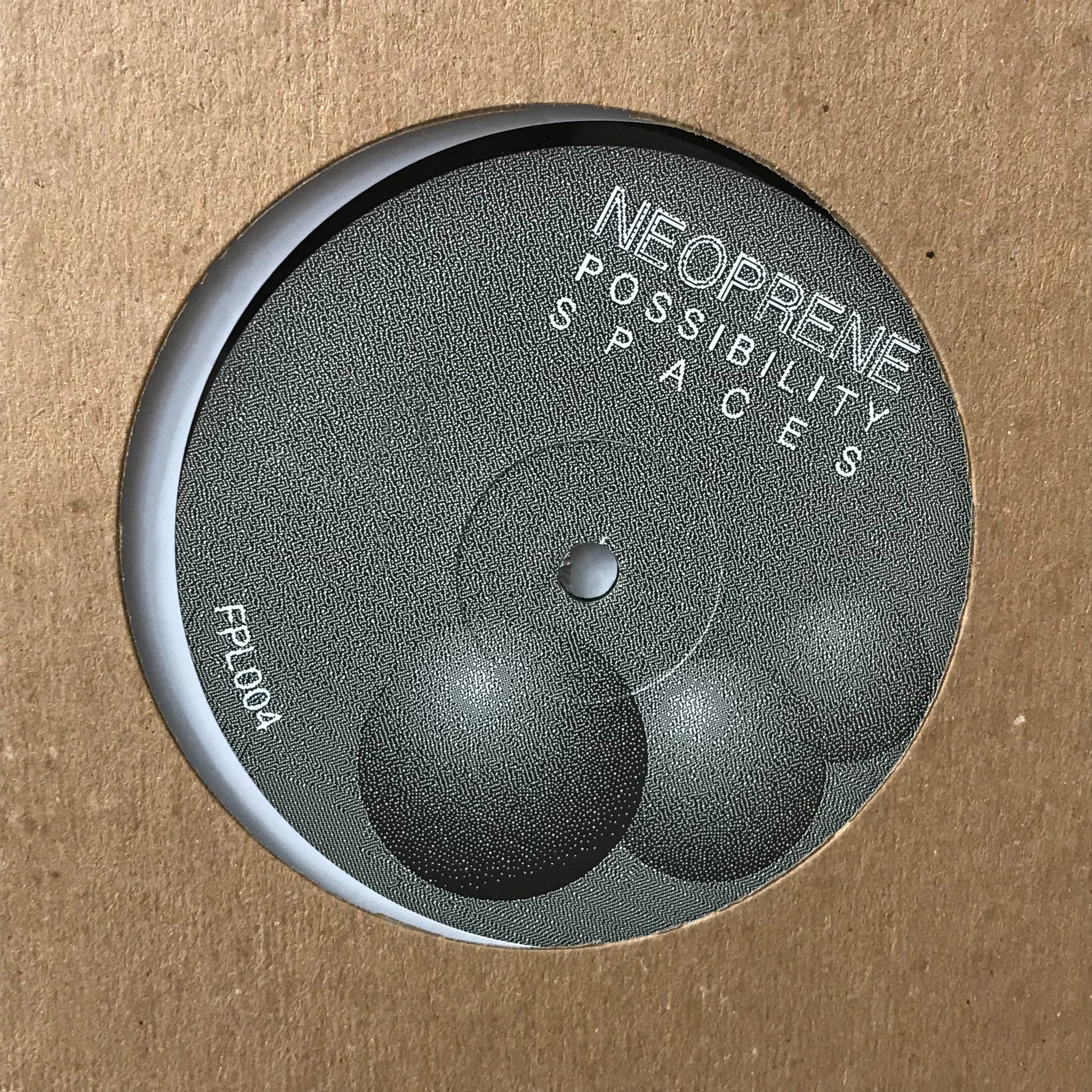 Neoprene ‎– Possibility Spaces
Media: M
Dreamy early 2018 release from the Orlando based label French Press Lounge. Label head Blair Sound Design says it best here...
"We here at French Press Lounge are very pleased to share our latest release by Florida-born, California based producer and professor Neoprene with a debut 12" titled "Possibility Spaces."
Propelled by pure state aesthetics, spatial theoretics and a fondness of ferns, Neoprene (amongst several other musical monikers and permutations) has been crafting and perfecting outer-world electronics since 2011 through their highly slept-upon digital and cassette label Ashtar Communications. "Possibility Spaces" is their debut 12", a collection of cherry picked tracks created in Chicago during their barista residency of 2015 - heavy points of dark matter gliding across a delicate, semi-permeable surface of unidentified experience. Where others simply trawl the tropes of a rave culture gone by, Neoprene bends into the best assets of house, hardcore and breaks and pulls up through a dense fog of floral new age ambience, creating a one-of-a-kind approach to expository techno.
Case-in-point, A-side length track "S.T.E.A.M." has Neoprene in classic form - an extended cyber-house workout of hard yet bouncy analog bass tones, skittering hi-hats, and a deep bedding of a break gauzed in warm, texturally pure synths, taking its time to form as a full thought or memory - perhaps the closest one can get to being a rocket chamber making its descent to a foreign planet: patient, focused, peaceful in its fiery free fall.
On the flip-side, "VertigoTronics" follows similar suit with a harder-edged, more direct intention towards the upper vibrations and BPMs of Drum and Bass, a pair of juggling breaks pushing their way through watery pads, building towards a clear break into an absolute melter of a bassline. On the come down is "Sym," a low-slung and distorted number with a massive kick and tom section sure to push emulation memory to its limits, jackin' rimshots, faux-crystal chords and spectral voices driving the listener further into their actualized avatar.
So you know, a really a nice set of tunes. Very cool!"