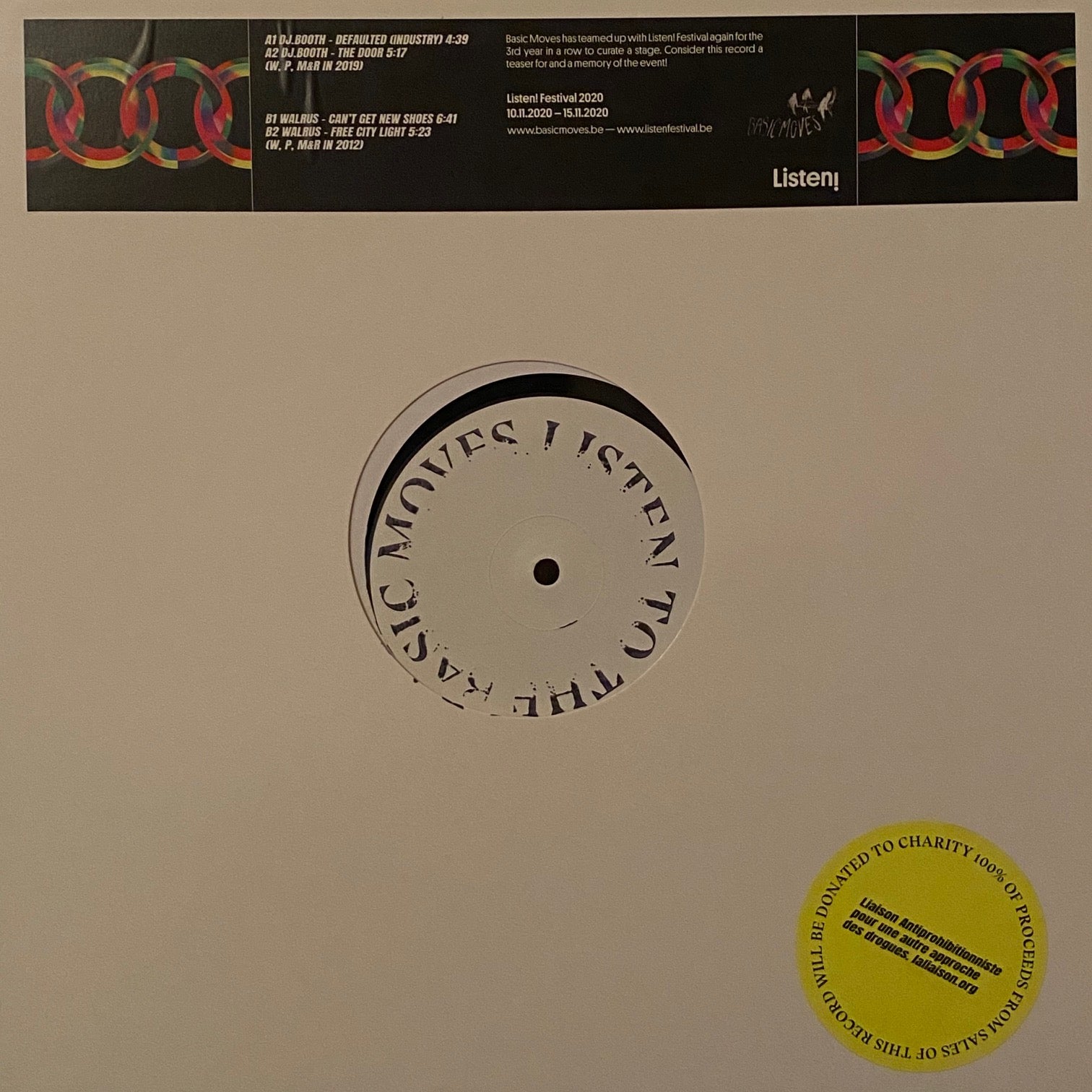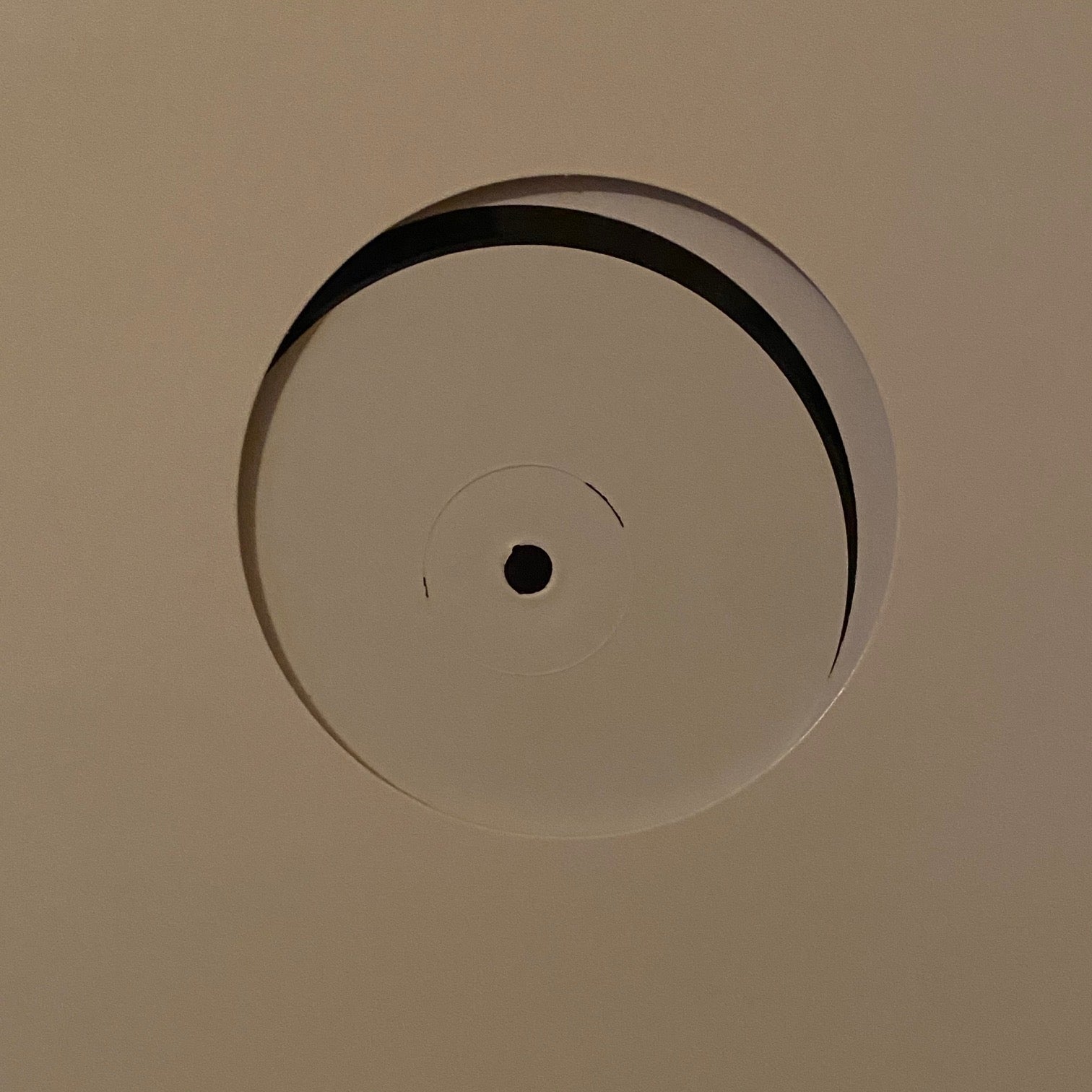 Walrus / Dj.Booth ‎– Listen to the Basic Moves
Media: M
Cover: M
hard hittin techno and super smooth electro on the a from the Basic Moves imprint. 
Basic Moves are teaming up with Listen! Festival again for the 3rd year in a row to curate a stage presenting artists from the past and new talent for the future. This year's promotional tool is something tactile and very common in the Basic Moves world… It's a 12" vinyl record!

All of the benefits of this record will go to Liaison Antiprohibitioniste (www.laliaison.org), an association for people affected by drug policies. It brings together those who are confronted with the problems caused by the prohibition of certain drugs. All are convinced, from their experience, of the need to implement an alternative policy to prohibitionism.